Bachmann MX213
111.00USD/PIECE

one year warranty

In Stock

United States

1 PIECE

Shipment within

1

days since the date of payment.

Leonia (Ms.)

2020-04-28
Details
DEscriptION
Bachmann MX213
Product Items: Bachmann MX213
Sales Manager: Leonia [Email: sales11@amikon.cn ]
[Skype: +8618030175807 ] [WhatsApp: +8618030175807 ]
Amikonplc understands the criticality of your requirement and works towards reducing the lead time as much as possible.
Bachmann MX213 is available in stock which ships the same day.
Bachmann MX213 comes in Original Brand condition.
To avail our best deals for MX213 , contact us and we will get back to you within 24 hours.
MORE ITEMS IN AVAILABLE AS BLEW
| | | | |
| --- | --- | --- | --- |
| BENTLY NEVADA SPARES | 3500/15-02-02-00 | General Electric | IS200TPROH1BCB |
| BENTLY NEVADA SPARES | 3500/20 -01 -02 -01 | General Electric | IS200TRLYH1BGG |
| BENTLY NEVADA SPARES | 3500/40-01-00 | General Electric | IC697CPX772 |
| BENTLY NEVADA SPARES | 3500/42M | General Electric | IC698CPE010 |
| BENTLY NEVADA SPARES | 3500/25-01-01-00 | General Electric | IS215UCCCM04AB |
| BENTLY NEVADA SPARES | 3500/33 -01 -01 | General Electric | IC695CRU320 |
| BENTLY NEVADA SPARES | 3500/92-04-01-00 | General Electric | IC800SSD104RS1 |
| BENTLY NEVADA SPARES | 3500/60_SIL1 | General Electric | WPM311.03400 |
| BENTLY NEVADA SPARES | 3500/15-02-00-00 (127610-01&125840-01) | General Electric | IS200EACFG2A |
| BENTLY NEVADA SPARES | 3500/15-04-00-00(133292-01&133300-01) | General Electric | WD0500805101 |
| BENTLY NEVADA SPARES | 3500/20 (Discontinued) | General Electric | 531X301DCCAF |
| BENTLY NEVADA SPARES | 3500/22-01-01-00(138607-01&146031-01) | General Electric | DS200FSAAG1 |
| BENTLY NEVADA SPARES | 3500/25-01-01-00(149369-01&125800-01) | General Electric | IC697CPX935 |
| | | | |
| | | | |
| | | | |
| --- | --- | --- | --- |
| | | | |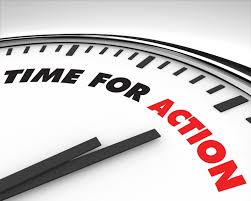 Sales Manager: Leonia ︱ Email: sales11@amikon.cn
Skype: +8618030175807 ︱ WhatsApp: +8618030175807
Contact information
Company Name:

Leoniaplc

Address: 32D floor,Guomao building,Hubin South Road,Siming District,Xiamen City,Fujian Province,China.
Area: China (Mainland)
Tel: 86-0592-5322116
E-mail: sales11@amikon.cn
Contacts: Leonia ( Ms. )
Department(position): Sales Department (Manager)
Mobile: 8618030175807
State:

Offline
Enquiry